The way your smile looks impacts so much in your life. The team at Galliano Family Dentistry knows this and is happy to offer Zoom Whitening. The expertise in this practice will leave you confident in the practice and you will walk away with a brighter smile in no time. Having a brighter smile will raise your confidence and positively impact your life in so many ways.
What is Zoom Whitening and How does it work?
The dentists at Galliano Family Dentistry have a strong background in high quality, confidence inspiring work. If you are feeling like your yellow teeth make you appear older, don't give you a lot of confidence when meeting new people, or are shy to show your smile, Zoom Whitening is an excellent option. The process is done in the Galliano Family
Dentistry office, which means you will not have to worry about handling it yourself, nor will you have to go all over the place to other facilities. It is a bleaching technique that will lighten your teeth up to two shades in as little as an hour. That kind of turnaround time takes away so much of the uncertainty that you see in many of these other whitening applications. With so many options available, it is nice to know that you are making the smartest, safest decision by having your dentist be in charge of the whitening process. Not only can you trust the trained and experienced staff to give you a whiter smile, there will be no thoughts of whether or not it will work as you are walking out of the door.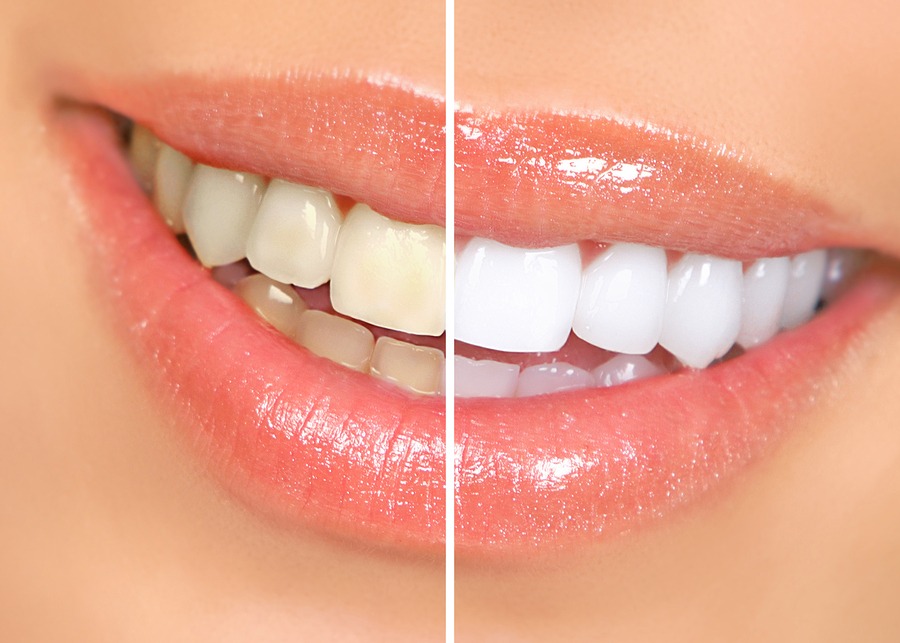 The difference with Zoom Whitening is that it is a deep treating system, meaning that you are going to have brighter teeth that stay that way. Not only is it an immediate procedure, but it is comfortable as well. There is a plasma arc light used – a laser – after peroxide is put on your teeth. One the peroxide is activated, the stains are oxidized. This light and gel technique makes smiles much brighter than the store-bought or over-the-counter options. A question that is commonly asked is whether or not the procedure will hurt. Through the experience using the new LED light with Zoom Whitening, 70% of patients say that there is reduced sensitivity. The dentists at Galliano Family Dentistry have multiple techniques that they can use to avoid sensitivity if that is something your teeth are prone to or you have concerns about. In addition to walking away with immediately whiter teeth, you will receive an evaluation from your dentist while you are in for Zoom Whitening. Having these evaluations regularly is the best way to keep your dental health where it needs to be. Being able to do an evaluation will allow for preventative measures to be taken on any other problem areas in your mouth, instead of waiting until there is pain or a larger procedure necessary to fix it. Additionally, the whitening system that you receive will be unique for you, so at the first evaluation your dentist will be able to see the level of staining and what the best route for getting a whiter smile is.
What should you expect while getting Zoom Whitening done at Galliano Dentistry?
The number one priority for the entire team at Galliano Dentistry is to keep you comfortable. This starts the second you walk into the office, where a warm waiting room greets you. The experience of everyone on the team is apparent in their professionalism. No matter what stage of the process you are in, anyone will be ready and happy to answer any questions you have or go into more detail about concerns. This is one of the main reasons that most of the patients at Galliano dentistry are returning or have been recommended by a friend. Once you experience the quality of service that Galliano Dentistry offers, it will be clear that you don't ever need to go anywhere else.