We've reached a point in society where we strive for perfection in every aspect of our lives. We can do this because we've developed enough to where we are able to focus our goals and desires on everything looking forward. For many, they are close to everything they want but lack some basic dental work that is holding them back. For some these are functional issues that need to be repaired to eliminate physical pain or usage but for some this is a cosmetic need that they feel hinders them on a daily basis. For those who need to have anything fixed by a Baton Rouge dentist, they can head over to the highly rated and highly respected Galliano Family Dentistry.
What Does Galliano Family Dentistry Do?

Dr. Galliano can perform a wide array of dental procedures to fix anything that could ever be wrong with a mouth. In doing so, Dr. Galliano has already helped thousands of smiles in the Baton Rouge area. Dr. Galliano and his team can be looked to because they provide the highest quality materials, closest attention to detail, and the best knowledge base of any dental team around. Dr. Galliano begins the treatment of all patients with a thorough comprehensive clinical exam to learn more about the mouth of the patient. At Galliano Family Dentistry, the team offers a new and updated digital X-Ray machine to get a better look inside. Many fear X-ray machines because of the thought of radiation. However, people actually receive more radiation in a drive to New Orleans from Baton Rouge than they do from their combined lifetime of digital X-ray experiences! Those who are interested in routine maintenance of their teeth are suggested to get a dental cleaning every 6 months; one of the premier services offered at Galliano Family Dentistry. Three procedures than most people either are familiar with or have heard of are crowns, bridges, and root canals. Often times when patients go to receive a crown on their tooth, they get great results for a short amount of time. These result's don't last because for the best type of crown, the patient needs to receive the highest quality material on their teeth. At Galliano, full coverage crowns are made so that once a dental crown has been placed in, it's going to stay placed in at total comfort. Like crowns, the quality and longevity of dental bridges is based off of the quality of the materials used during the procedure. When a bridge is installed and comes out due to poor materials this can leave the wearer in an awkward situation. At Galliano, this is never a fear because the high quality materials mean the bridge is going to last.
What Else Can I Get Done?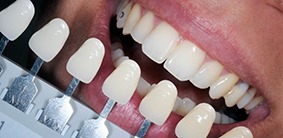 Above are some of the most common procedures done at a dentist office, but there is still much more than can be accomplished by the best Baton Rouge dentist. When a root canal issue occurs, Dr. Galliano does everything possible to avoid having to remove teeth. by using root canal therapy, this can be avoided in many situations. Some people suffer from an "overly gummy smile" and to fix this the team can perform a very simple and painless gum lift to give a brighter and whiter smile. For those who have kids participating in sports, strong and tough athletic guards can be crafted to give your children a safe but comfortable mouth. Teeth can be lost very easily in sports, but with Dr. Galliano Baton Rouge dentist, your kids teeth can withstand anything.
The Baton Rouge Dentist for You

Don't continue the painstaking search to find a better dentist. For the best Baton Rouge dentist be sure to contact Galliano Family Dentistry . Galliano Family Dentistry can be found in person at 2915 Sherwood Forest Boulevard, Baton Rouge, LA. The team that knows their way around a mouth better than any other can be reached by phone at (225)296-0212. Don't hesitate for your Baton Rouge dentist today, go see Galliano Family Dentistry for all your dental needs!