Are you located in the Baton Rouge area and in need of cosmetic dental work? Whether it be for the maintenance, restoration, or enhancement of your smile, Galliano Family Dentistry has what you're looking for! Conveniently located in the heart of Baton Rouge, they serve patients of all ages around the Greater Baton Rouge area including Gonzales, Denham Springs, and Prairieville. Dr. Galliano has over 28 years of experience with dentistry and still holds a passion for his work. Galliano Family Dentistry's motto is "A beautiful smile on the outside can reveal a person's God-given beauty within." Bringing joy and comfort to others are what this line of work is about.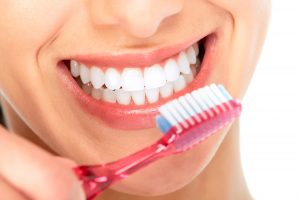 The Difference Between General and Cosmetic Dentistry
Most people at some point in their life visit a general dentist for dental work including teeth cleanings and filling cavities. General dentists are skilled in providing basic and preventative procedures. As for a cosmetic dentist, they are skilled in providing treatments that make your teeth whiter, brighter, and for an overall better appearance. Dr. Galliano at Galliano Family Dentistry in Baton Rouge specializes in both general and cosmetic procedures! But, sometimes it's difficult to tell what kind of procedure you're looking for. Is it considered cosmetic?
Cosmetic Procedures Available at Galliano
Family Dentistry
Safe Amalgam Removal
-Safe removal of mercury amalgam (i.e. silver fillings)
Zoom Advanced Power Plus
-High quality, fast teeth whitening for a whiter and brighter smile
Clear Correct Orthodontics
-Teeth alignment without the metal braces


Veneers
-Improve the front teeth for a perfected smile
Implant Dentistry
-Get that perfect smile back that was missing
Juvederm and Botox
-Younger looking appearance of skin after one treatment
Bonding
-Improve the appearance of a discolored or chipped tooth
TMJ Consultant
-Get relief from pain and dysfunction in the jaw
What to Expect at Galliano Family Dentistry
During the initial examination, Dr. Galliano's team will go over your medical and dental history. Galliano Family Dentistry takes pride in understanding how critical dental health is to their patients. They strive to provide a warm and comfortable atmosphere while also providing quality general and cosmetic dental services. If you're interested in having cosmetic dental work done, Galliano Family Dentistry located in Baton Rouge would love to meet with you to discuss your options for a new smile.