About Baton Rouge Dentist, Dr. Alexander Galliano

Dr. Alexander Galliano was born and raised in the Baton Rouge area and aspired to become a dentist at an early age. Now he's achieved his goal and is determined to provide his patients with outstanding, pain-free dentistry in a comfortable environment. You can trust Dr. Alex with your family's dental care because the Galliano practice was built around family. Alex works alongside his father, mother and three siblings!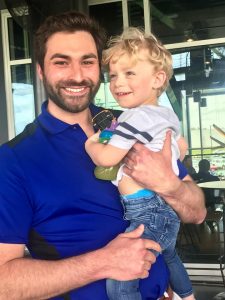 Education
Dunham School in Baton Rouge
Undergraduate Degree in Biology with a minor in Chemistry from Louisiana State University
Doctorate of Dental Surgery from Louisiana State University School of Dentistry
Personal Interests
In his free time, Dr. Alex enjoys duck hunting, golf, basketball, and playing with his yellow lab Bella. When football season rolls around, you'll find him up to date on the latest fantasy football trends for the Tigers and the Saints.
Memberships
Dr. Alex stays up to date on the latest dental techniques through association memberships and his personal desire to research the most recent medical advances. You can be sure you're receiving quality dental care when you visit the Galliano Family Dentistry!
Louisiana Dental Association
American Dental Association
Academy of General Dentistry
Dr. Alex is prepared to give your family the best dental care around. Give the Galliano family a chance, and we will exceed your expectations!