Keeping track of getting the entire family to the dentist can be daunting, but once you find yourself in the office of Dr. Galliano, all of the worries will be gone. His reputation for the highest quality treatment and service is upheld over and over again and you will feel comfortable with you and your entire family attending his practice.
What family services does Dr Galliano provide?
A family dentist needs to provide services to keep the mouths of everyone in your family healthy. Regularly scheduled cleanings are the best way to keep everyone healthy, which Dr. Galliano and his team are ready to provide for you and your family. These cleanings will be regular check ins to make sure there are no other problems. If there are issues beyond a typical cleaning, it will be addressed early. When this is the case, things go much more smoothly than only going to the dentist when you feel like there is an issue.
The smiles of people all across the Baton Rouge area have improved due to this continuous treatment. All of the appointments will be comprehensive and thorough, ensuring that nothing will be missed and put you in a bad situation down the road. Having confidence that your regularly scheduled check ins will provide an in depth history can leave you without any worries. This is not only nice for yourself, but for everyone in your family. There is a strong line of recommendations from previous clients of Dr. Galliano's office ensuring that he and his team are a great fit for whoever in your family needs care.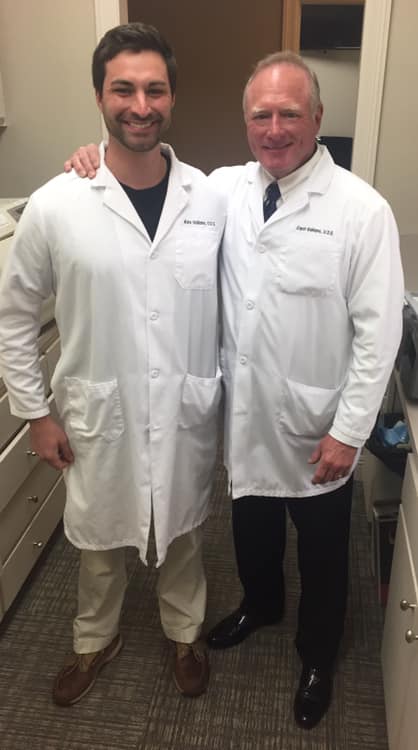 In addition to the regular maintenance, all of the other services you could need to keep you and your family member's smiles looking great are provided as well. There are digital x-rays, which is an advancement in technology that uses only 10% of the amount of radiation that a normal x-ray has. Having technology like this is a sure sign that this office is putting your overall health at the top of their priorities. Dental sealants are put on the top of molars for both children and adults to help keep your teeth healthy and protected from cavities. If you are in need of a crown, the materials used at Dr. Galliano's office are of the highest quality and the laboratory available makes full coverage crowns which means you will be set for a much longer period of time than other crown techniques.
If you have missing teeth, bridges are going to be the best option to have your smile looking like new. With this, it is the quality of materials that matter most. When you use the best, it will create good looking replacements and they will also last the longest. There are zero short cuts coming from the team at Galliano Family Dentistry. Your children may be participating in sports that put their perfect smiles in harm's way. If so, let your dentist know and they can get you sorted with athletic guards to protect their young teeth in the best way possible. If something does go awry on the field or court, the emergency services are available as well to keep teeth in good working order even if they have found themselves into a poor situation.
Why Galliano Family Dentistry is a Great Option for Your Family
The moment you step into the beautiful waiting area at Galliano Family Dentistry you will know you have found the right spot. Every aspect of the experience is designed to keep you and your children comfortable, from the time you walk in until the time you leave. We treat all of our guests like family at Galliano Family Dentistry. We are a family owned and run business, and have even recently welcomed Dr. Alex Galliano to our team! With our unstoppable father-son duo, Dr. Carol Galliano and Dr. Alex Galliano, anything is possible!  Contact the office today to see how you can get your treatment plan started.