For most people, first impressions are important. They set the standard for how someone will view you in the future. So when you're self conscious about your smile, this can be a really stressful situation and can cause you to lose confidence in your appearance. However, it doesn't have to be that way when you go with Galliano Family Dentistry in Baton Rouge! Dr. Galliano as well as his professional and friendly staff have been the business of family dentistry for years and have numerous services that can get you feeling brighter and happier about your smile! Get the beautiful, healthy smile you deserve with the help of Cosmetic Dentistry offered in Baton Rouge by Dr. Galliano and his impressive team! Dr. Galliano has been proudly serving patients in the Baton Rouge as well as the surrounding areas for over twenty years, so you can definitely trust that you'll be in good hands when you enter his dentistry practice in Baton Rouge. With this vast amount of experience, the Galliano team can provide a wide array of dental services as well as cosmetic dentistry for their clients. The general as well as cosmetic dentists and assistants at Galliano Family Dentistry in Baton Rouge are experienced in all common dental care issues, including cosmetic dentistry, TMJ services, dental implants, bonding, veneers, and more. So if you're ready to show the world the beautiful smile you've always wanted, take a stop by Galliano Family Dentistry in Baton Rouge and see what they can do for you! Make sure to check out their excellent venneer process in Baton Rouge!

Your Top Baton Rouge Cosmetic Dentist
Cosmetic Dentistry is by far the most popular and favorite choice of most patients. These procedures simply help the look of your smile. Some of the great services you will find at Galliano Family Dentistry including amalgam removal, Zoom! Advanced Power Plus whitening, and ClearCorrect liners. Over the years, you will notice that your teeth may lose their white shine or have become stained. Thankfully Galliano's experienced team provides patients with unparalleled teeth whitening services in Baton Rouge! Or, if the whitening is too much or not enough, you can always go with a beautiful set of veneers!
Veneers serve several purposes, and are an excellent option for those who are seeking to correct their smile without a ridiculous amount of surgery or braces. Veneers have the amazing ability to cover discolored or stained teeth, close gaps between teeth, fix uneven or crooked imperfections, or replace chips in the tooth. These veneers are usually made from porcelain or resin composite, and provide most patients with a bright, natural-looking smile. There are even some veneers that are made with different opacities of porcelain in order to give you the most natural smile you could need. And though the veneers procedure is no easy task, the staff at Galliano Family Dentistry in Baton Rouge has oriented skill sets as well as artistic eyes in order to do it as seamlessly as possible. If this seems like a dream to you, simply call or click today and set up a consultation with one of the Galliano Family Dentistry staff and get started on the path to having the teeth you've always wanted. Dr. Galliano and his experienced team make sure to use the latest technology and assessment methods to effectively help you with all your dental needs!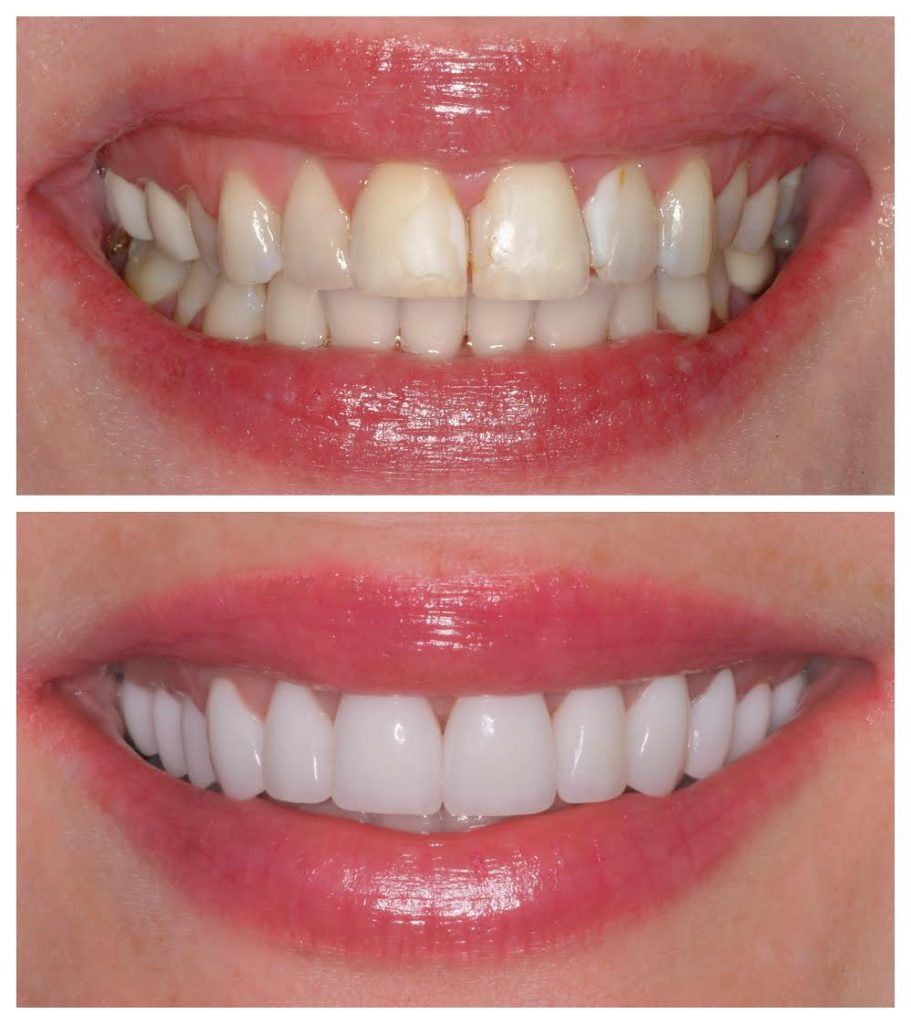 Choose Galliano Family Dentistry in Baton Rouge, Louisiana
Dr. Galliano and his hardworking team work hard in their practice to exceed all of your expectations when it comes to general and cosmetic dentistry. Take a look at all of their cosmetic dentistry services, such as general dentistry, veneers, bonding, dental implants, safe amalgam removal, zoom whitening, ClearCorrect, TMJ services, and more. Achieve the dazzling smile you've wanted to show off for ages with the help of Dr. Galliano and his professional and friendly team of dedicated dental assistants. Contact Galliano Family Dentistry in Baton Rouge today for more information!