Keeping up with your dental health is very important. Dr. Galliano and his team have been keeping smiles glowing in Baton Rouge for a long time and are ready to get you on track as well. Needing to have a dental crown placed could happen for many reasons, but one thing that is for sure is that you can rest assured that you have come to the right place.
What is a crown and why would I need it?
There are many different reasons for needing a dental crown. First off, a crown is a covering of one of your teeth. The office of Dr. Galliano uses the strongest and top-rated materials out there for your new crown. Modern dental science shows that the materials and practice that he is using is the best available. There is a full laboratory set up ready to make crowns that are full coverage. The dental work that happens there last a long time for patients. Once a crown is placed, your tooth will be stronger and also the appearance of that tooth will improve. Some may say that the appearance is not such a priority, but the growth of confidence that can come from having a smile you are proud of is an important thing and worth putting effort into. Sometimes a tooth can be discolored or have a deformation. A crown can act as a cover to get you that perfect smile.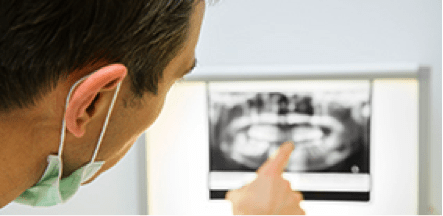 You may need a crown because you have a cavity that has a reached a size that a filling cannot fix. This crown would cap the entire thing to stop continued deterioration from the acids that caused the cavity in the first place. Other people need crowns because a tooth of theirs is missing. Putting a crown in will preserve the look of your smile and make eating a more simple task. When dental implants are the solution to a problem that your teeth have come across, a crown can cover them. Protecting dental implants will make sure that they last longer than if they were left out of in the open. If you have a tooth that is weak, either from being worn down or cracked, a crown can be one of the best solution to get it back to proper strength. The same sort of practice is there if you have had a root canal. Putting a crown on top will allow the tooth that has been worked on to be as strong as before any of the procedures.
Why should I get my crown procedure done with Dr. Galliano in Baton Rouge?
Dr. Galliano's office uses the highest quality of materials in the crowns that they place. Crowns are made of a variety of different materials. There are ceramic, porcelain, resin, metal alloy and combination options. These are great because while they are being made to be a perfect match, they can also be colored to blend in precisely with your natural teeth. It is so nice knowing that you can have all of this work done and no one will notice but you afterwards. There are a few different reasons to use different materials to make your crown. The location of the tooth that needs to be fixed, how to gum tissue rests against the area, the tooth's function, or the patient's preference are all considered when choosing what high quality material will be used.
When the procedure is happening, Dr. Galliano and his team will make sure that all the adjustments that could be necessary are made before it is cemented into place. That way, you are set with a fix that is sure to last a long time. It will be a breath of fresh air once you have this new crown in and know that were taken care of with the highest quality service. Reach out to the office today to get your appointment scheduled!