If you are looking for a dentist, Dr. Galliano is the place to stop your search. The great reviews from his Baton Rouge area patients can leave you assured that he and his team are one of the finest options for your teeth cleanings. Customer service is their highest priority and you will leave with a brighter smile to show your family and friends.
What is it like getting your teeth cleaned at Dr. Galliano's in Baton Rouge?
The team at the office of Dr. Galliano makes sure that your comfort is the highest priority. It is easy to forget all of the worries and fear that are too commonly associated with the dentist's office when you walk into Galliano's Baton Rouge office. The atmosphere is warm and welcoming. It is noted again and again that the staff here is sure to provide you with the care that they would want during their visits. The dentists and assistants have vast experience in many different specialities of dental care. A standard teeth cleaning is a great way to start taking great care of your teeth and the team is prepared to start you on a good track. Thousands of happy customers have walked away with brighter smiles and stronger confidence once Dr. Galliano and his team have started working on their teeth.
The #1 way to make sure that you are going to walk away with the smile you deserve is to have a thorough dental exam. Patients will receive an in-depth examination to have the entire team on the same page on the ideal way to treat your teeth. These comprehensive exams will prevent dental diseases, which include everything from the common cavity to gum disease. It is recommended that you come to the office to get a teeth cleaning every six months. Some people say that this is too often and therefore too expensive. It is the belief at Dr Galliano's office that most larger dental issues do not appear until it is at an advanced stage. Waiting until there is a serious problem will certainly cost you more money than if you were to have regular check ups every six months. With these, you will be able to stop any problems while they are small and settle them before they become a big dent in your bank account. When it is your first visit, be sure to remember your identification card, your dental insurance card (if you have one), and be able to fill out your health history form. Having all of these will make the check in and introduction process quick and easy. Before you know it you will be squared away and ready to clean your teeth.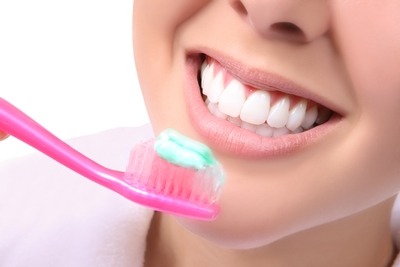 What are some important dental hygiene lessons that you will learn at Dr. Galliano's?
Once you are set to be visiting the dentist regularly, the work is not over. It is very important to keep up your dental health while you are at home. One of the most commonly overlooked aspects of dental hygiene is flossing. Many people think that brushing your teeth clears away all of the bacteria in your mouth, but this is not the case. Flossing continues to remove bacteria that your toothbrush missed in a lot of those hard to reach areas. Flossing every day will make sure that when you do come into the office for an appointment, it is with healthier, happier teeth. You will also get x-rays during your examination. There are many reasons for this, but it all goes back around to the importance of a comprehensive exam. There can be small patches of decay that are impossible to see with the naked eye. Infections or problems with the gums can be detected with dental x-rays as well. The safety of this part of the procedure is of utmost important, so there are always lead vest worn and the imagery is taken at an extremely high shutter speed. This means you are protected from the small amount of radiation that is present.
If you need dental care in Baton Rouge, Dr. Galliano's office is the place to go. Reach out today to see all of the services they offer.