Restorative dentistry refers to the diagnosis and management of diseases relating to the teeth and their supporting structures. This branch of dentistry focuses on restoring the health and function of your smile following tooth damage, tooth decay, or tooth loss.
At Galliano Family Dentistry, we aim to help you look and feel your absolute best. From cosmetic fillings to porcelain crowns, to porcelain bridges, porcelain veneers, dentures, root canals, and more, our dentists at Galliano Family Dentistry have you covered!
At Galliano Family Dentistry, our dentists are experienced and highly skilled in several restorative dental procedures. Some of these restorative dental procedures include:
Dental Crowns
Dental Bridges
Dental Fillings
Dental Implants
ClearCorrect
And more!
Our goal is to preserve the natural teeth as much as possible. Replacing missing teeth is crucial for your overall dental health. Missing teeth put an extra stress on your remaining natural teeth, because you have less surface area for chewing. Filling in empty spaces in the mouth can help prevent cavities from occurring and help the remaining teeth, for gaps are highly vulnerable spots for plaque causing bacteria to build.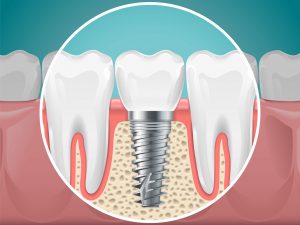 Porcelain crowns are used when a tooth's cavity is too large, or the tooth has a significant sized fracture and a filling won't do. Dental crowns are designed custom to your tooth, and are hand-crafted in a dental lab to closely imitate your tooth's natural color, shade, and light-reflecting abilities. This allows the porcelain crown to blend in seamlessly with the rest of your smile.
If you are looking for restorative dental services in the Baton Rouge area, contact the dentists at Galliano Family Dentistry today to learn more!